P.O. Box 850 | Marion, Virginia | 24354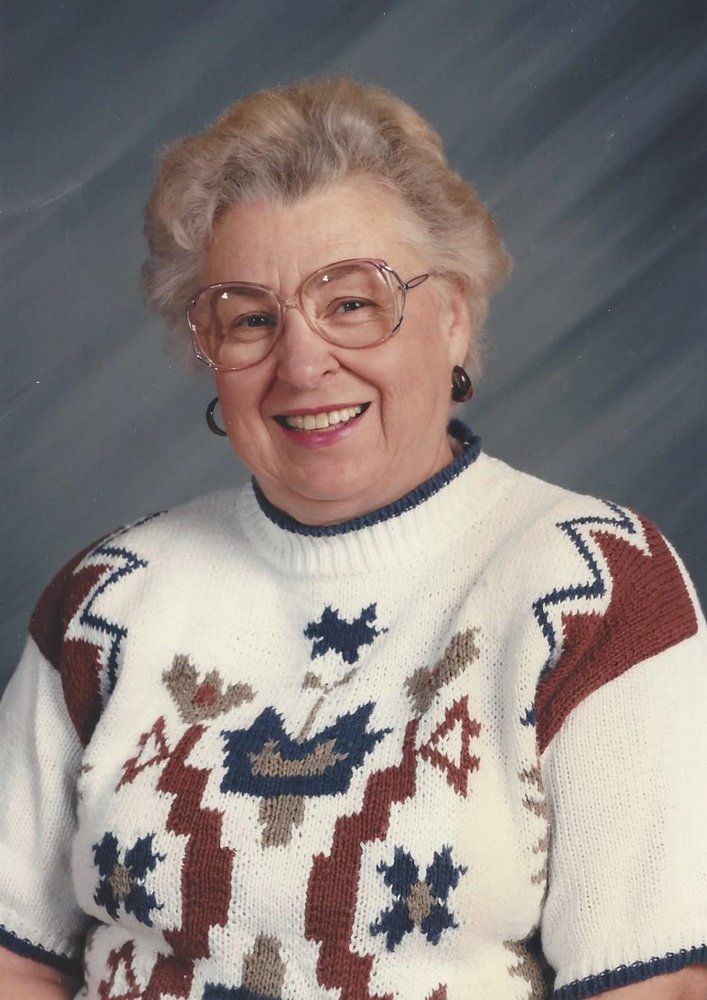 Obituary of Peggy Jessee Gilmer
LEBANON, VIRGINIA
Peggy Jessee Gilmer, 86, passed away peacefully in her home on Big Cedar Creek, Lebanon, Va. on Sunday, December 10, 2017. She was a devoted wife, mother and grandmother.
Peggy was preceded in death by her husband, Franklin Gilmer; parents, Beecher B. and Hazel Bundy Jessee; brothers, Burke, Warren, and Bill Jessee; and sister, Jean Gilmer.
Peggy was born on July 22, 1931. She grew up on a farm on Stone Bruise in Lebanon, Va. where she attended Green Valley Baptist Church. She married Franklin in 1955 and they remained in Lebanon while raising their five children, attending Lebanon Memorial United Methodist Church. They moved to Abingdon in 1992 and joined Pleasant View United Methodist Church. Their church was very important to them, and they cherished the time spent with their church family. In recent years, Peggy returned to Big Cedar Creek in Lebanon where she finished out her life. She loved to be with people and was known for her southern hospitality. Peggy's most recent employment was secretary at Lebanon Elementary School. She developed many life-long friendships while working there. After retirement, she spent her time working in her church, traveling, spending time with friends and being a wonderful mother and grandmother.
Family remaining to cherish her memory include daughter, Jenny Fields and husband, Randy of Lebanon, Va.; four sons, Ben Gilmer and wife, Denise of Abingdon, Va., Vincent Gilmer and wife, Betsy, David Gilmer and wife, Jamie Jo all of Lebanon, Va. and Wesley Gilmer and wife, Jackie of Knoxville, Tenn.
Also surviving are 10 grandchildren, Joel Gilmer, Scott Gilmer, Cowan Gilmer, Josh Fields, Justin Fields, Benjamin Gilmer, Andrew Gilmer, Jacob Gilmer, Clayton Gilmer, and Grace Gilmer; 10 great-grandchildren, Luke Fields, Jaidyn Fields, Kenlie Fields, Elizabeth Gilmer, Samuel Gilmer, Avie Gilmer, Iley Gilmer, Helen Gilmer, Frankie Gilmer and Adelyn Gilmer; many nieces and nephews; three special friends, Jane Bryan, Helen Bryan, and Dot Cowan.
The family would like to sincerely thank the devoted caregivers who took such good care of their "Ma".
A celebration to honor Peggy's life will be held December 14, 2017 at 7 p.m. in the sanctuary at Green Valley Baptist Church with the Reverend Darrell Fletcher and the Reverend Barbara Farmer officiating. The family asks that family and friends join them for a time of fellowship and remembrance from 5:30 – 7 p.m. in the Fellowship Hall of the church.
In lieu of flowers, the family asks that donations be made in Peggy's memory to a "White Christmas" of your choice during this Christmas season.
Expressions of sympathy may be made to the family at www.virginiacremations.com. Cremation Society of Virginia, SW is honored to serve the Gilmer family.
Fellowship & Remembrance
5:30 pm - 7:00 pm
Thursday, December 14, 2017
Green Valley Baptist Church
695 Green Valley Rd
Lebanon, Virginia, United States
276-889-0257
Fellowship Hall
Celebration of Life
7:00 pm
Thursday, December 14, 2017
Green Valley Baptist Church
695 Green Valley Rd
Lebanon, Virginia, United States
276-889-0257
Church Sanctuary
Cremation Society of Virginia serves the Central Piedmont, Northern, Northern Neck, Middle Peninsula, and Southwest regions of Virginia, as well as the cities of Richmond, Petersburg, Hopewell, Chester, Fredericksburg, Williamsburg, Colonial Heights, Northern Neck, Gloucester, and Charlottesville.