P.O. Box 850 | Marion, Virginia | 24354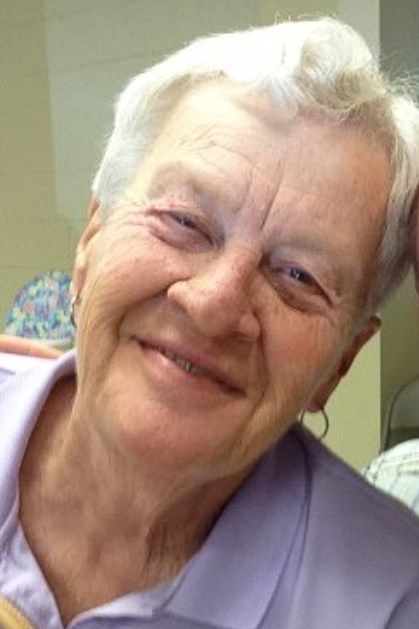 Obituary of Carol Johnson
Bristol, Va.
Carol Ann Johnson, age 72, formerly of Marion, Va., passed away Wednesday, June 28, 2017 at Johnston Memorial Hospital, Abingdon, Va.
Carol was born June 1, 1945 in Marion, Va. to the late Walter Ray and Pauline Jones Johnson, and was a 1963 graduate of Marion Senior High School. She was a member of the Redeemer Lutheran Church. Carol was a faithful and loving wife, a loving mother to her children, and "mamaw" to her grandchildren. Her favorite pastime was spending time with her family and friends. She loved working her crossword puzzles and watching westerns; and truly enjoyed making trips back to Marion. Carol was a member of the Wallace Ladies Club and she served with the Washington County Little League Baseball program for 15 years. She had a host of friends in both Bristol and Marion areas.
In addition to her parents, she was preceded in death in by a brother, Kenneth Gordon Johnson.
Carol is survived by her husband of 52 years, Howard A. Johnson of Bristol, Va.; daughter, Terri J. Dattilo (Kevin) of Nashville, Tenn.; sons, Jay Johnson (Tracy) of Bristol, Va., Kenny Johnson of St. Louis, Mo., and Travis Johnson of Abingdon, Va.; sisters, Lois Helmandollar (Wayne) of Bristol, Va. and Sharon Johnson Schrader of Marion, Va.; grandchildren, Ethan (Kayla) Johnson, Tyler Johnson, Allie Massie, Justin Collins and Christian Estes; great-grandchildren, Maddox, Maddie, Aubrey, Lilly, Jaxon and Marley; niece, Shelia Elledge (Bucky); great-nephew, Dustin; great-niece, Katilyn; and God-children, Sean Moore and Ginny Rosenthal.
Memorial services will be held Saturday, July 1, 2017 at 4 p.m. at the Redeemer Lutheran Church with the Reverend Austin Propst officiating.
In lieu of flowers, memorial donations may be made to the Redeemer Lutheran Church, 672 Island Road, Bristol, Va. 24201 or to the American Cancer Society P.O. Box 246, Abingdon, VA 24212.
Expressions of sympathy may be made to the family at www.virginiacremations.com. Cremation Society of Virginia Southwest is honored to serve the Johnson family. (276)782-4488.
Cremation Society of Virginia serves the Central Piedmont, Northern, Northern Neck, Middle Peninsula, and Southwest regions of Virginia, as well as the cities of Richmond, Petersburg, Hopewell, Chester, Fredericksburg, Williamsburg, Colonial Heights, Northern Neck, Gloucester, and Charlottesville.