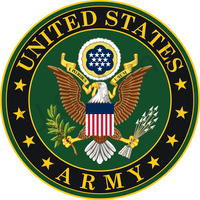 Ronald Everette "Ron" Hurt
GLADE SPRING, Va.
RONALD EVERETT HURT, age, 84, died Sunday, August 4, 2019 at Wellmont Hospice House, Bristol, Tenn.
He was born June 12, 1935 to the late Jack and Anna Hurt in Marion, Va. and lived there until 1961. Ronald graduated from Marion High School, served in the U.S. Army, and attended the National Business School. He began his career with Bowater Paper Company in 1960 where he had a long career, and retired while residing in Dallas, Texas. He started his own Paper Conversion Company prior to retiring again and moving back to reside in Glade Spring in 1988 until his death.
Ron is survived by his wife Sherry Hurt of Glade Spring, Va.; daughter, Lisa Smith and husband, Jim of Salem, South Carolina; son, David Hurt and wife, Stephanie of Little Mountain, South Carolina; three grandchildren, Whitney, Savannah and Zachary; sister, Barbara Bales of Glade Spring, Va.; and niece, Leigh Lewis and husband, Russell of Sugar Hill, Ga.
The family would like to thank the group of men from the McDonald's in Chilhowie that he had coffee and breakfast with for so many years, a really big Thank You! That was a friendship and memory that he cherished and spoke of so many times to his family.
A Celebration of Life Reception for family and friends will be held Saturday, September 21, 2019 from 3 until 6 p.m. at the home. This will be a time to share memories or stories of Ron and honor his time with this.
In lieu of flowers, memorial contributions may be made to Ballad Hospice House, 280 Steeles Road, Bristol, TN 37620. They have been an overwhelming support and provided such a loving and caring spirit to him and his family.
To share memories of Ronald Everett Hurt, please visit www.virginiacremations.com. Care for Ron's family has been entrusted to Cremation Society of Virginia SW, 276-782-4488.