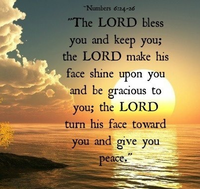 Mark W. Lambert
RICH VALLEY, Va.
MARK W. LAMBERT, age 58, passed away Tuesday, July 30, 2019 at Smyth County Community Hospital, Marion, Va.
Mark was born October 11, 1960 in Madison County, W.Va. to Harold Lambert and the late Phyllis Pennington Lambert. He worked for 18 years at the Equestrian Center at Virginia Intermont and Emory & Henry College. Mark was an outdoorsman who enjoyed camping, fishing, hunting and time with family and friends.
Mark is survived by his wife, Teresa Davis Lambert of Rich Valley, Va.; son, Brian Lambert of Gate City, Va.; step-son, Shawn Davis and significant other, Amber Wimmer of Rich Valley, Va.; father, Harold Lambert of Chilhowie, Va.; sister, Phyllis Fields and significant other, Gary Hall of Tazewell, Va.; brother, Harold L. Lambert and wife, Wonda of Colorado; four grandchildren; several nieces, nephews, great-nieces, great-nephews and many special friends.
Funeral services will be held Saturday, August 3, 2019 at 2 p.m. at Seaver-Brown Chapel. The family will receive friends Saturday from 12 noon until the time of service at Seaver-Brown Chapel.
In lieu of flowers, donations may be made to the Smyth County Humane Society, P.O. Box 1124, Marion, VA 24354 – please make note the donation is for the Smyth County Animal Shelter; or donations of blankets, treats, food, toys and other supplies may be taken to the Smyth County Animal Shelter, 287 Fox Valley Road, Marion, VA 24354.
To share memories of Mark W. Lambert, please visit www.virginiacremations.com. Care for Mark's family has been entrusted to Cremation Society of Virginia Southwest, 276-782-4488.
This is a courtesy announcement by Seaver-Brown Funeral Service & Crematory, 237 East Main Street, Marion VA 24354.