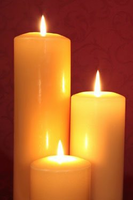 Ronald Keith Nunley
Surgoinsville, Tenn.
Ronnie Nunley, age 60, passed away Thursday, March 7, 2019 at his home with his best friend by his side.
He is survived by his mother, Margaret Ann Nunley; daughters, Brandi Gibson and Cristy Heck; sister, Mary Poudaruis; brother, Mike Nunley; and many grandchildren.
Ronnie will be in heaven with his dad, Pat Nunley, because he had own way of praying every day.
He will be missed very much, especially by his best friend Thomas Mike Head.
Cremation Society of Virginia SW is honored to serve the family of Ronnie Nunley.