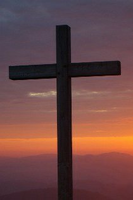 David Wayne Nelson
BRISTOL, Va.
David Wayne "Dave" Nelson, age 53, died Friday, August 12, 2017 at Bristol Regional Medical Center, Bristol, Tenn.
He was born August 27, 1963 in Bristol, Va. to the late Charles Griffith and Edith Williams Nelson. David enjoyed fishing and was employed by Moore's Potato Chip Company for over 15 years. He loved his family and was often considered to be the comedian of them all. He knew how to make them laugh and he will be dearly missed.
David is survived by his girlfriend, Irene Bailey; sisters, Shirley Kiser and husband, Bo, Carrie Hudson and boyfriend, Randy Halley all of Bristol, Va., and Joy Nelson and boyfriend, James Kent of Bristol, Tenn.; brothers, Charles Nelson, Jr. of Bristol, Va., Dale and Debbie Nelson of Abingdon, Va., Steve Nelson and wife, Becky of Bluff City, Tenn.; several nieces and nephews; and many special friends.
Memorial services will be held Sunday, August 27, 2017 from 2:00 p.m. until 4:00 p.m. at Valley View Baptist Church, 14074 Rich Valley Road, Abingdon Va.
Expressions of sympathy may be made to the family at www.virginiacremations.com. Cremation Society of Virginia Southwest is honored to serve the family of David Wayne Nelson.